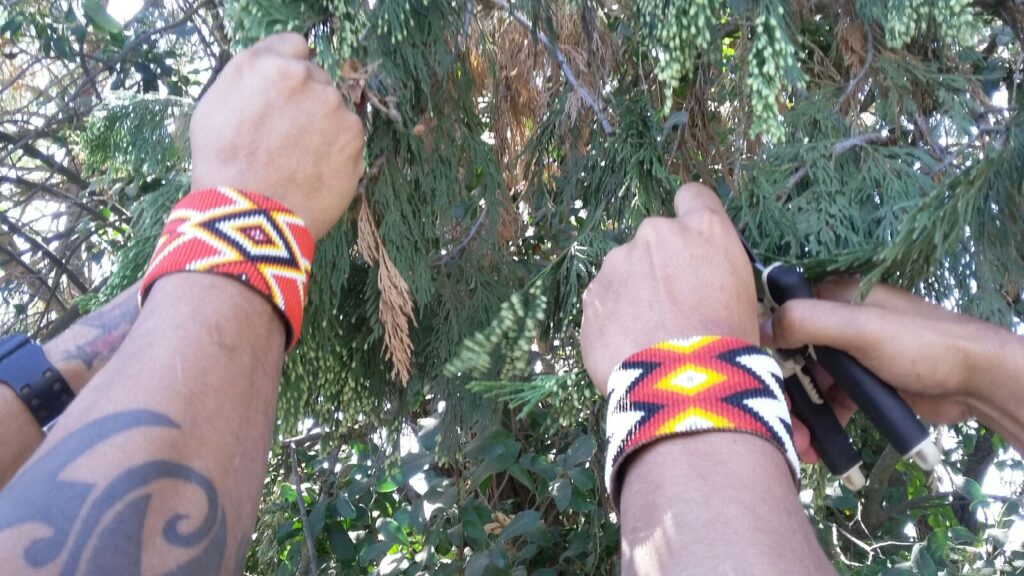 The following information is meant for informational purposes only.
Please contact the Sierra Tribal Consortium, Inc./Turtle Lodge for further information.
Basic criteria to be considered for services:
Native Americans age 18 and over;
Complete a detailed screening;
Must be able to provide proof of tribal enrollment or lineal descent. Acceptable forms of Tribal documentation are: Tribal ID, Certificate Degree of Indian Blood (CDIB) from the Bureau of Indian Affairs, a letter from Tribe on letterhead verifying enrollment, letter/document of eligibility from a Indian Health Service provider, or documents proving you are a lineal descendent of a documented Native American including all birth certificates linking the potential participant to the documented family member;
Picture I.D. – State issued Driver's License or I.D. card, Military I.D., or passport;
And, all legal and medical issues should be sufficiently resolved, so that the participant's focus will not be taken from treatment. Reasonable accommodations may be made for ongoing legal and medical issues, at the discretion of STC, Inc.
Screening and Admission
All participants must complete a screening and only the perspective client can complete the screening process. Screenings may be completed over the phone by calling (559) 445-2691, between the hours of 8:00 a.m. and 4:00 p.m.  We do accept collect calls from most jails and prisons. Please expect to spend 30-45 minutes on the screening interview. If you would like to submit a request to be contacted for a screening please fill out this form.
We do maintain a waitlist. Upon contact your name will be placed on the waitlist. It is the prospective participant's responsibility to check-in every other week – by mail or by phone – to maintain active status on our waiting list. If the participant does not remain in contact with Sierra Tribal Consortium, Inc./Turtle Lodge, they will be removed from the waiting list.
The participant must submit tribal documentation. Sierra Tribal Consortium, Inc./Turtle Lodge cannot offer services or complete the screening review process until tribal documentation is received.
Submit copies of the prospective participants picture identification, social security card, and birth certificate.
Participant MUST be clean and sober for 72 hours prior to admission. If a prospective participant has difficulty maintaining 72 hours of sobriety, please call Sierra Tribal Consortium, Inc./Turtle Lodge and speak with the intake coordinator.
Sierra Tribal Consortium, Inc./Turtle Lodge does not discriminate on the basis of race, gender, national origin, sexual preference, religious affiliation, or disability. Prospective clients must be eligible for Indian Health Services.
Prospective participants should be aware that along with traditional treatment methods, we incorporate Native American culture and traditions into the program.
Sierra Tribal Consortium, Inc./Turtle Lodge observes strict rules of HIPAA and CFR 42 Part 2 confidentiality with regard to participant information. We cannot share participant information with anyone, without written consent from the participant.
NO electronic devices are allowed e.g. cellphones, iPods, MP3 players, video game consoles, etc.
Upon admission to Sierra Tribal Consortium, Inc./Turtle Lodge, participants are placed on a "30-day Blackout". During this time, only emergency phone calls may be permitted. Participants cannot make or receive personal phone calls, and cannot have visits. The participant may write and receive letters. These rules allow the new participant to adjust to their surroundings, become familiar with the program and reflect on the circumstances that brought them to treatment.
This list is not inclusive. Additional requirements may need to be met in order to satisfy the admission review process.